The Ministry of Commerce, P.R.,China (Sponsor) and the China Academy for Rural Development, Zhejiang University(Organizer) launched the Advanced Seminar on Anti-poverty Issues in Developing Countries on 13 September,2022 at the university's Zijingang Campus.
More than 20 officials at the departmental or divisional level from Ethiopia, Zambia, Mozambique, Mauritius and other African countries attended the opening ceremony.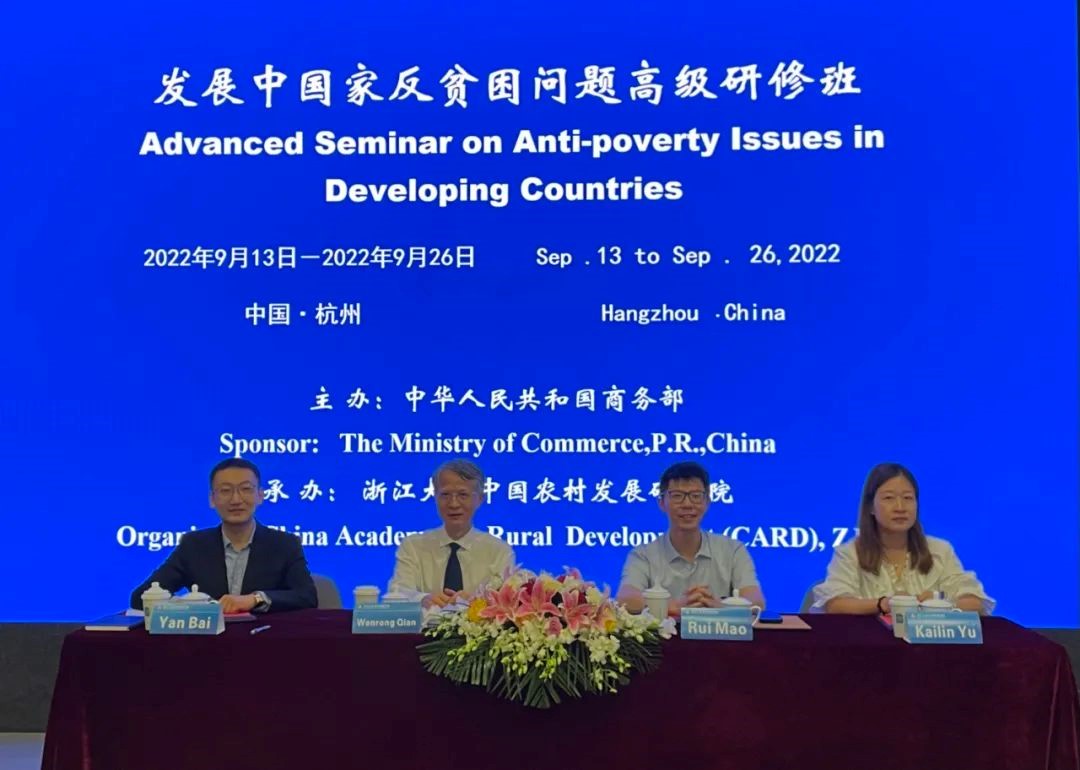 Poverty is a global issue and the alleviation of poverty is a major concern for all countries in the world, especially for the developing countries. China has made remarkable achievements and received worldwide recognition in this aspect since its Reform and Opening Up policy. The seminar aims to provide a platform of learning and exchanging on the lessons from China's poverty reduction for the officials in developing countries.
This international seminar, continually organized by "CARD" since 2004, has been well received by the attendants from all over the world. Jinping Xi , then Secretary of Zhejiang Provincial Committee of the CPC, once spoke highly of this program, saying that it was a good way to introduce the economic development and poverty alleviation experience of China and Zhejiang Province to the world. He also encouraged "CARD" to run similar programmes.
Being the 21st seminar organized by "CARD" , it will last for 14 days and introduce the achievements of China's economic and social development since the Reform and Opening Up policy. Lectures include:
1.Inclusive Agriculture: Pathway towards "Zero Hunger"
2.Food Industry Transformation in China, Drivers and Consequences
3.Anti-poverty Rural Small and Micro Enterprises Development and Rural Inclusive Finance
4.Poverty, Inequality and Development in China
5.China's Agricultural Industry Organizations and Rural Cooperatives
6.Rural Poverty Alleviation and Development Model in China: A case of Developing Local Special Industry from Zhejiang Province
7.Poverty Reduction in China: Achievements and Lessons for Developing Countries, etc.
The seminar will be based on lectures, with the two-way discussions combined.
The opening ceremony was hosted by Prof. Yan Bai (the seminar director), Prof. Wenrong Qian (Dean of "CARD") delivered an opening speech, followed by attendants' brief self-introductions.
Melkamu Shiferaw, one of the attendants, expressed his expectation for the coming lectures. We believe the seminar could provide some positive inspirations for tackling with poverty issues in developing countries.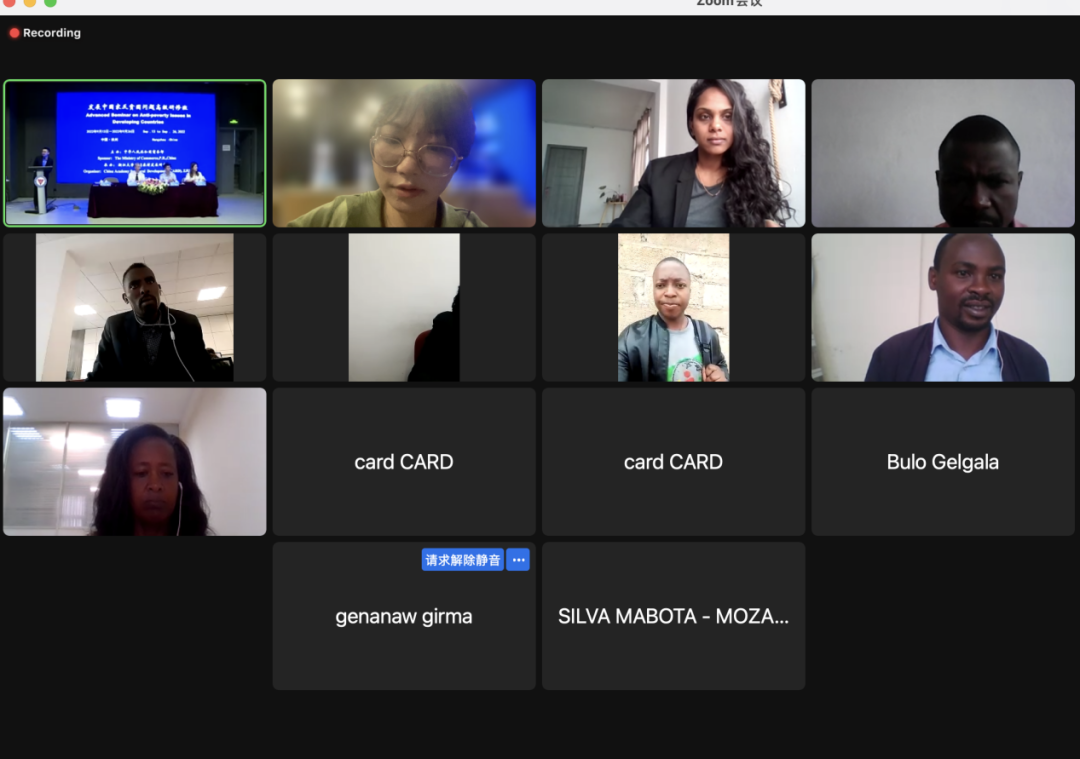 Prof. Mao Rui, assistant dean of CARD and member of the Party Committee of the School of Public Affairs Zhejiang University, Ms. Yu Kailin from the Office of Global Engagement of Zhejiang University, and the other attendants were also present at the ceremony.