The Seminar on Sustainable Agricultural Development in Jamaica 2022 opens up at the Zijingang Campus of Zhejiang University (ZJU) on October 18, 2022. The program is hosted by the Ministry of Commerce of the People's Republic of China and organized by the China Academy for Rural Development of Zhejiang University (CARD ZJU). The following are the major participants and guests at the Opening Ceremony: 21 divisional-level officials from Jamaica, Wang Jinhua (researcher at the Foreign Investment and Economic Cooperation Office of the Department of Commerce of Zhejiang Province), Chu Chiheng (Deputy Director of the Global Engagement Office of ZJU), Yao Chen (Deputy Secretary of the Party Committee and Secretary of the Commission for Discipline Inspection of the School of Public Affairs of ZJU). The ceremony was hosted by Dr. Bai Yan, researcher of the ZJU Hundred Talents Program.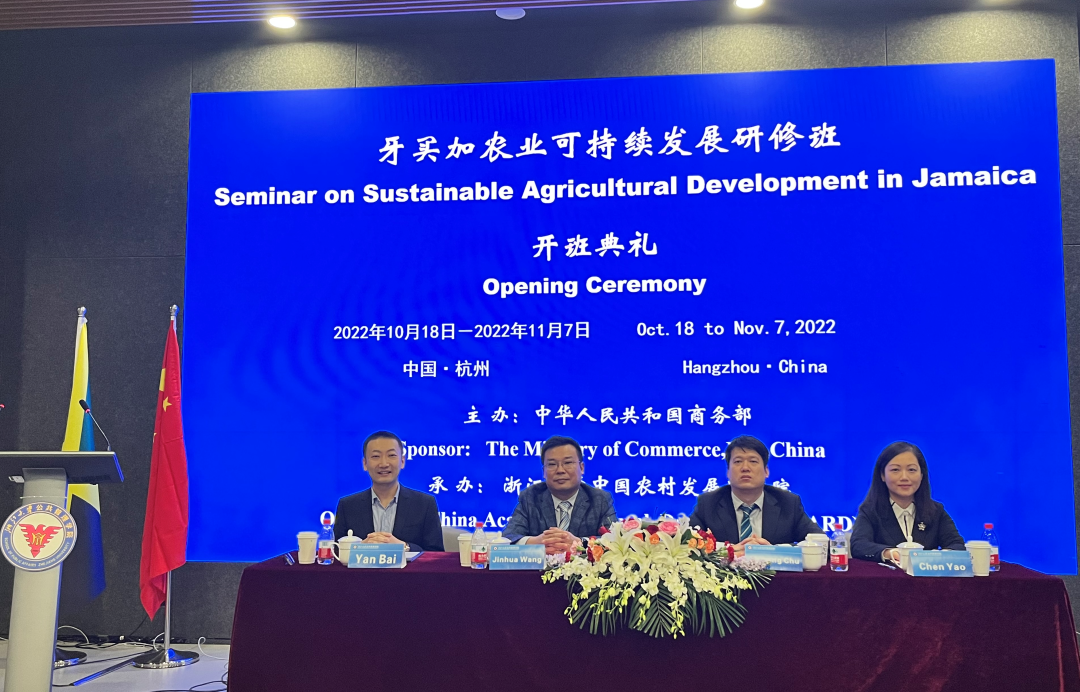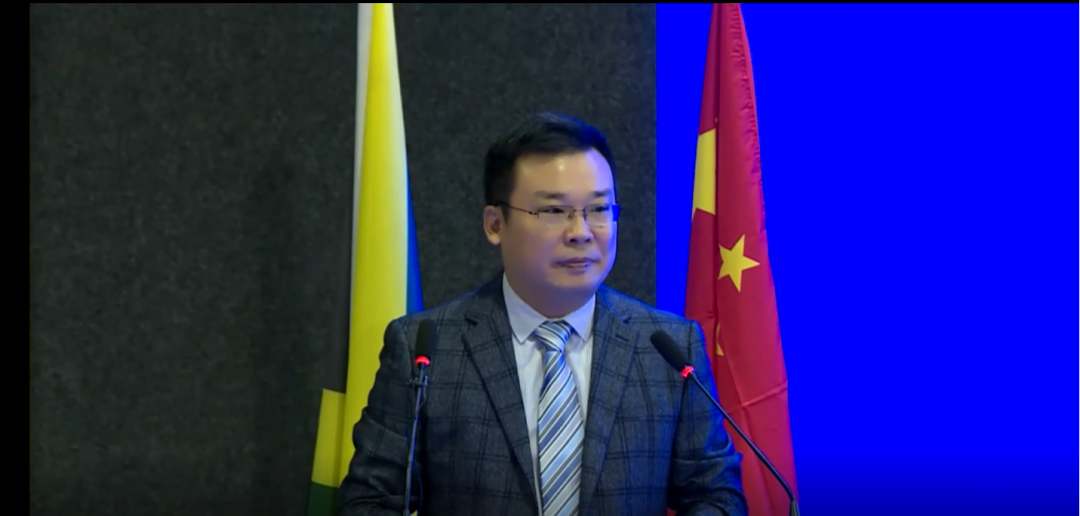 Wang pointed out in his welcoming speech that Zhejiang attaches great importance to agricultural production and rural development, actively promoting reforms in the sector of agriculture and in rural areas to better implement the Rural Revitalization Strategy, and now the Province also undertakes the great mission of building Demonstration Zones for Common Prosperity. Zhejiang's new mission indicates the government's acknowledgement for its social and economic prosperity, as well as rural development. CARD ZJU focuses its research on rural revitalization and the Construction of Beautiful Villages in China. The institution explores the major issues in theory and practice through the course of agricultural and rural modernization. With a profound foundation in theoretical researches for agricultural development and rural construction, Wang hoped our Jamaican friends could benefit a lot in this seminar presented by CARD ZJU. He also wished Zhejiang could strengthen exchanges and carry out in-depth cooperation with Jamaica, further contributing to the sustainable development of economy and society for both sides.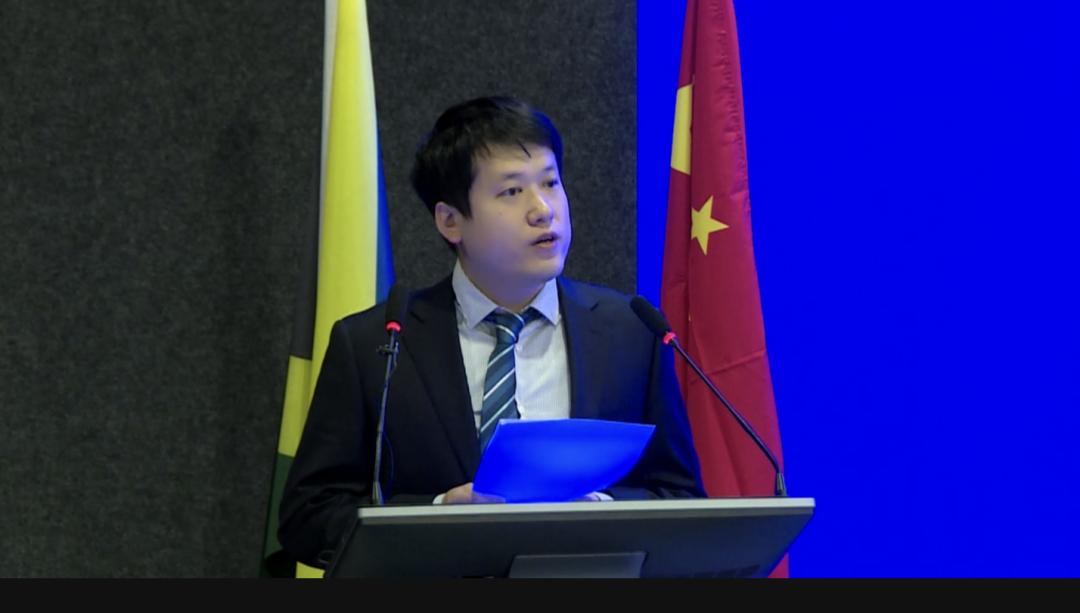 Chu mentioned on the ceremony that poverty alleviation and sustainable development are two significant and arduous tasks for all governments. For developing countries in particular, they are great challenges. Zhejiang University has been committed to these issues and has cultivated a large number of professionals and technical personnel serving for rural and underdeveloped areas. He hoped this seminar could be a platform for China and Jamaica to exchange experience and technology in poverty alleviation and sustainable development of agriculture, and provide assistance to Jamaica's economic and social development.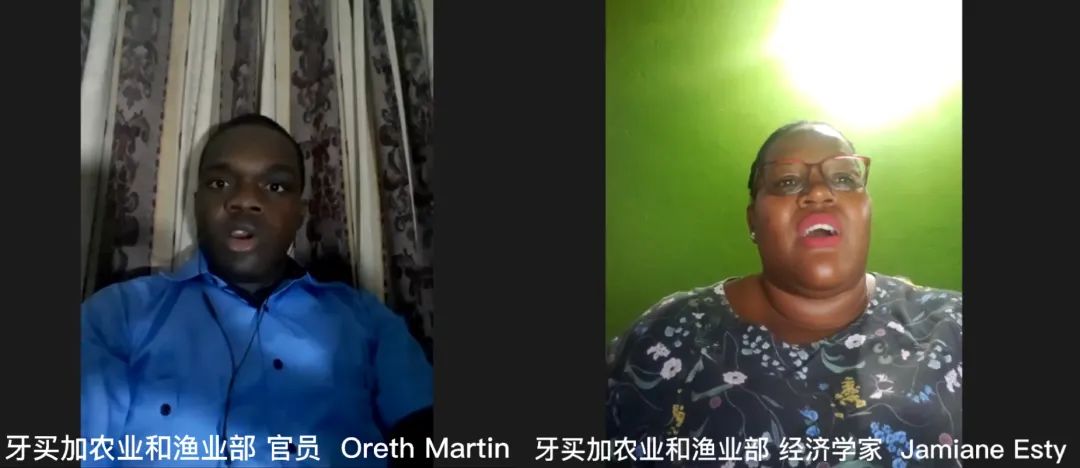 \
Monya Nelson, Dwain Moodie, Oreth Martin and Jamiane Esty from the Ministry of Agriculture and Fisheries of Jamaica, spoke on behalf of the participants. Jamiane Esty briefly reviewed the economic and trading cooperation between China and Jamaica, and thanked the Chinese government for its long-term efforts and assistance in poverty reduction of developing countries, and she also expressed gratitude to the Ministry of Commerce of China and Zhejiang University for such a valuable training opportunity on agricultural industry development and poverty reduction. She believes this training experience would provide inspiration for the sustainable development of Jamaica's agriculture. Oreth Martin, Dwain Moodie and Monya Nelson all expressed in their speech about their expectations for the training courses. They said they would actively participate in the exchange and training activities, and wished to combine their learning with the agricultural development in Jamaica in the future.
As a development issue of global concern, sustainable development of agriculture is also a major problem faced by developing countries. Since its Reform and Opening Up policy, China has made remarkable achievements and received worldwide recognition in poverty reduction and sustainable agriculture. This seminar provides an opportunity for participants from Jamaica to learn about China's experience and to exchange in the seminar sessions. Continuously organized by CARD ZJU since 2004, this seminar program has been well received by participants from all over the world. Xi Jinping, then Secretary of Zhejiang Provincial Committee of the CPC, once spoke highly of this program, saying that it was a good way to introduce the economic development and poverty alleviation experience of China and Zhejiang Province to the world. He also encouraged CARD ZJU to run more similar programs.
Being the 22nd seminar organized by CARD ZJU, it will last for 20 days and introduce the achievements of China's economic and social development since its opening up. Some of the lectures/workshops include:
1. Inclusive agriculture: Pathway towards Zero Hunger"
2. Food industry transformation in China: Drivers and consequences
3. Anti-poverty rural small and micro enterprises development and rural inclusive finance
4. Poverty, inequality and development in China
5. China's agricultural industry organizations and rural cooperatives
6. The reverse supply of food supply chain to enable the rural common prosperity: Evidence from Zhejiang Province
7. Poverty reduction in China: Achievements and lessons for developing countries
The seminar combines Zoom lectures, online site survey and topic discussions.
The Opening Ceremony was held online. Relevant staff of CARD ZJU were also present at the ceremony.